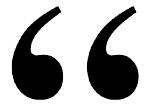 Welcome to

Our work is about enabling employees to perform at their best. We build understanding about what helps people to focus and thrive at work. What your employees think, feel and do makes all the difference. You can have the most brilliant idea but it will only happen if employees understand it, support it and feel they are capable of delivering it. Our aim is to create this clarity, belief and commitment.
Each client project is different so if you would like to explore the challenge you are facing or hear more about what we do, please contact us at

welcome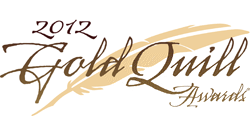 "One of the great benefits of working with Hilary was that her approach really brought our global IC group together and encouraged them to collaborate. Her work has helped us manage all manner of communications campaigns."
- Experian
"Scarlett & Grey helped us form a quick and effective internal communication strategy using senior managers to add credibility to the campaign. The research results speak for themselves."
- Morgan Crucible
"Scarlett & Grey helped us steer a path through a mass of competing issues. They enabled us to really engage with our people so that they understood, felt committed to and could begin to fulfil our vision"
- NSPCC
"Thank you for your excellent facilitation and preparation. I felt that it went really well, and we have had some fantastic feedback."
- Natural England
"Hilary's professionalism, valuable interpersonal skills, guidance and diligence helped the team to focus, prioritise and engage in activities that would enable them to realise their goals."
- BAA
"I have been to previous change related workshops but found resilience and maintaining performance slant very useful. Hilary Scarlett was excellent."
- Neuroscience & change workshop participant, Financial Services
"The research report provided us with valuable insights, ranging from some practical communications changes we could implement quickly to more fundamental cultural challenges."
- British Council.
"You are truly inspirational and it was so refreshing to come along with fellow senior communicators to hear of the latest developments in the world of business communications delivered in such a professional and enthusiastic manner"
- Network Rail
Our book, Neuroscience for Organizational Change – an evidence-based, practical guide to managing change was published in February 2016. Hilary is available for speaking engagements about the book. Click here to watch…